There's much to love about Antigua – the beautiful beaches (all 365 of them!), a rich history, cultural diversity, the flora and fauna, the scenery, the food, the people; we could keep going… There are many aspects about Antigua that make it a truly special destination that should be high on your bucket list of places to visit for a luxury getaway. Planning a Caribbean vacation and feeling overwhelmed for choice on the preferred destination? Read on to find out more about luxury resorts in Antigua and what makes it a special destination.
What country does Antigua belong to?
On the 1st of November 1981, Antigua and Barbuda officially became independent of British rule which had extended for over 350 years. Antigua has strong national pride surrounding its independence which is celebrated annually in November. Throughout the celebration period, your luxury getaway experience will be enriched and you will find the streets and businesses decorated in the national colors of red and yellow, as well as festivals, parades and performances aplenty, making it a great time to visit Antigua and join in the celebrations around their independence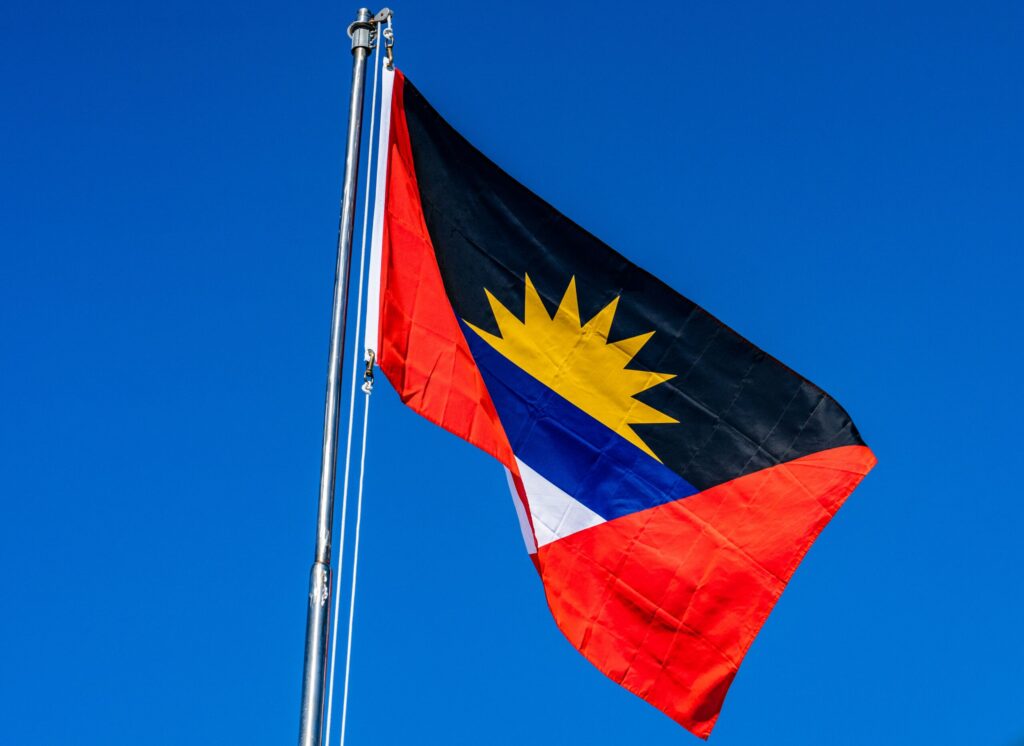 Where is Antigua?
A hidden gem of the Caribbean, Antigua is one of the three islands that make up the Leeward Islands off the northern coast of Venezuela. American and Iberia Airlines offer direct flights from Miami and New York meaning you can arrive in Antigua in just over 3-4 hours from the USA.
What is Antigua Known For?
There are many things unique to Antigua that make it a fantastic place to visit.
Luxury Resorts and Accommodations
All around Antigua you will find luxury accommodation in hotels and resorts to stay at during your vacation. Some of the best luxury resorts in Antigua feature luxury beachfront villas where you can step out of your front door onto the soft white Caribbean sand, and enjoy uninterrupted views of the Caribbean Sea. If you are looking for a Caribbean vacation where you can stay in an affordable yet classy luxury villa, Antigua is the perfect destination for you. At Tamarind Hills, we offer a range of luxury villas in Antigua ranging from 1 to 4 bedroom configurations, with many featuring private infinity edge pools on wrap around balconies. The opulent space of our villas make Tamarind Hills arguably one of the best luxury resorts in Antigua.
Stunning Weather
A commonly asked question is, does Antigua ever get cold? The good news is, due to its tropical location in the Caribbean, it is rare to find a day of the year in Antigua where the temperature drops below 70°F. December to April is considered the peak season to visit Antigua with minimal rainfall, and average daily temperatures of 74°F to 82°F.
White Sandy Beaches
Antigua is widely known for its 365 white sandy beaches. With the contrasting sparkling clear blue ocean, some of the most picturesque beaches of the Caribbean can be found in Antigua. A sight to behold even more so than the white sandy beaches of Antigua is the famous Pink Sand Beach on Barbuda. As one of the pinkest sand beaches in the Caribbean, the shoreline at Pink Beach gets its pretty tint from crushed up coral lining the shore. Don't miss the opportunity to snap your Instagram worthy photos at the stunning picturesque beach in Antigua and Barbuda.
Frigate Birds
Another stunning feature of Barbuda is that it is home to the world's largest nesting colony of Frigate Birds. These majestic sea birds have a wide wingspan of 7 ft 1 in – 8 ft 0 in. You can take a trip over to Barbuda where you can see these birds who are timid, allowing you to get a great close up photo of them in their natural habitat. Your concierge can help organize this tour. Male birds have a bright red pouch below their beak that inflates when they are trying to attract their female counterparts, making them a stunning bird to see.
Sailing
The calm waters surrounding all the luxury resorts in Antigua are home to harbours attracting sailors from around the world. A world renown sailing regatta is held in Antigua each year, and Antigua is the perfect destination to host this regatta making it one of the top three most prestigious regattas in the world.
Nelsons Dockyard
Add a bit of naval history to your luxury getaway and visit Nelsons Dockyard, a naval dockyard set amongst an archaeological site in the St Johns region of Antigua. View the many boats that come into the harbour at Nelson's Dockyard, explore the restored 18th & 19th century buildings which are now used for shops, cafes and hotels, or explore the surrounding national park and historical sites. There is much to do and see at Nelson's Dockyard, one of the top tourist destinations in Antigua.
So, is Antigua worth visiting? Absolutely! Whether it's the luxury beachfront villa resorts, the cultural experiences, the history, the stunning beaches, the wildlife, or the range of activities to keep you busy during your vacation, there are so many aspects of Antigua that make it a special destination in its own right amongst the Caribbean islands. Being a small island spanning just 14 miles long and 11 miles wide, there is a lot packed into this small island making it the perfect destination for quick Caribbean getaways, or longer stays alike. Staying at luxury resorts in Antigua as your base to explore the island and all that it has to offer is the perfect way to have a luxury getaway. Get in contact with the Tamarind Hills reservation team today to start planning your perfect Caribbean vacation.